Accelerating clean technology solutions at the intersection of climate and energy security
This is the first in a series that will focus on fostering energy resilience in Europe and the critical need for initiatives and policy that will vastly accelerate the clean energy transition and innovation performance.
Europe urgently needs a structural and decisive reduction in demand for natural gas. This year, Europe narrowly avoided disaster after an unseasonably mild winter didn't see some of the worst predictions of Europe's acute energy crisis materialize and an expected recession was narrowly avoided. But the palpable complacency this has created may prove to be the bigger threat over time.
Is Europe out of the woods? Hardly. While seemingly lower, gas prices are still double what they were two years ago, a rate which analysts consider – at best – the new normal in this resource-poor geography that is highly reliant on imports. Prices could skyrocket again because of potential market volatility, be it in form of supply chain disruptions or an uptick in demand elsewhere, such as China. And irrespective of price, the threat of shortfalls continues to loom large, with the International Energy Agency (IEA) warning that Europe could be amiss of 30B cubic meters of natural gas by winter 2023.
The war in Ukraine has once and for all made energy a top security priority. To the extent there is a silver lining in systemic crises like this, it is that they can vastly accelerate solutions that have previously alluded us. Think of how the Covid pandemic triggered an intense urgency to produce in record time a health moonshot in the form of a new, mRNA vaccine. What would the equivalent look like in energy? What could help us to quickly and significantly reduce demand for gas in the sectors where usage is highest, namely industry (30%), power (30%) and buildings (40%)?
The challenge is complex, but as Europe finds itself in the midst of a perfect storm of climate emergency, energy security crisis, and intense industrial competition, the necessary impetus is present. I saw this firsthand when earlier this year Breakthrough Energy Europe teamed up with Siemens Energy to launch the Energy Resilience Leadership Group (ERLG) at the Munich Security Conference.
At its core, the ERLG recognizes that resilience is derived from not being overly reliant on any one source of energy nor any one country or geography.
Ann Mettler
Vice President, Europe at Breakthrough Energy, LLC.
At its core, the ERLG recognizes that resilience is derived from not being overly reliant on any one source of energy – especially gas now that it's been weaponized by Russia – nor any one country or geography. The risk that Europe replaces a dependence on Russia in fossil energy with a dependence on other global players in clean energy is real and should prompt a strategic rethink towards developing and deploying a new generation of breakthrough technologies.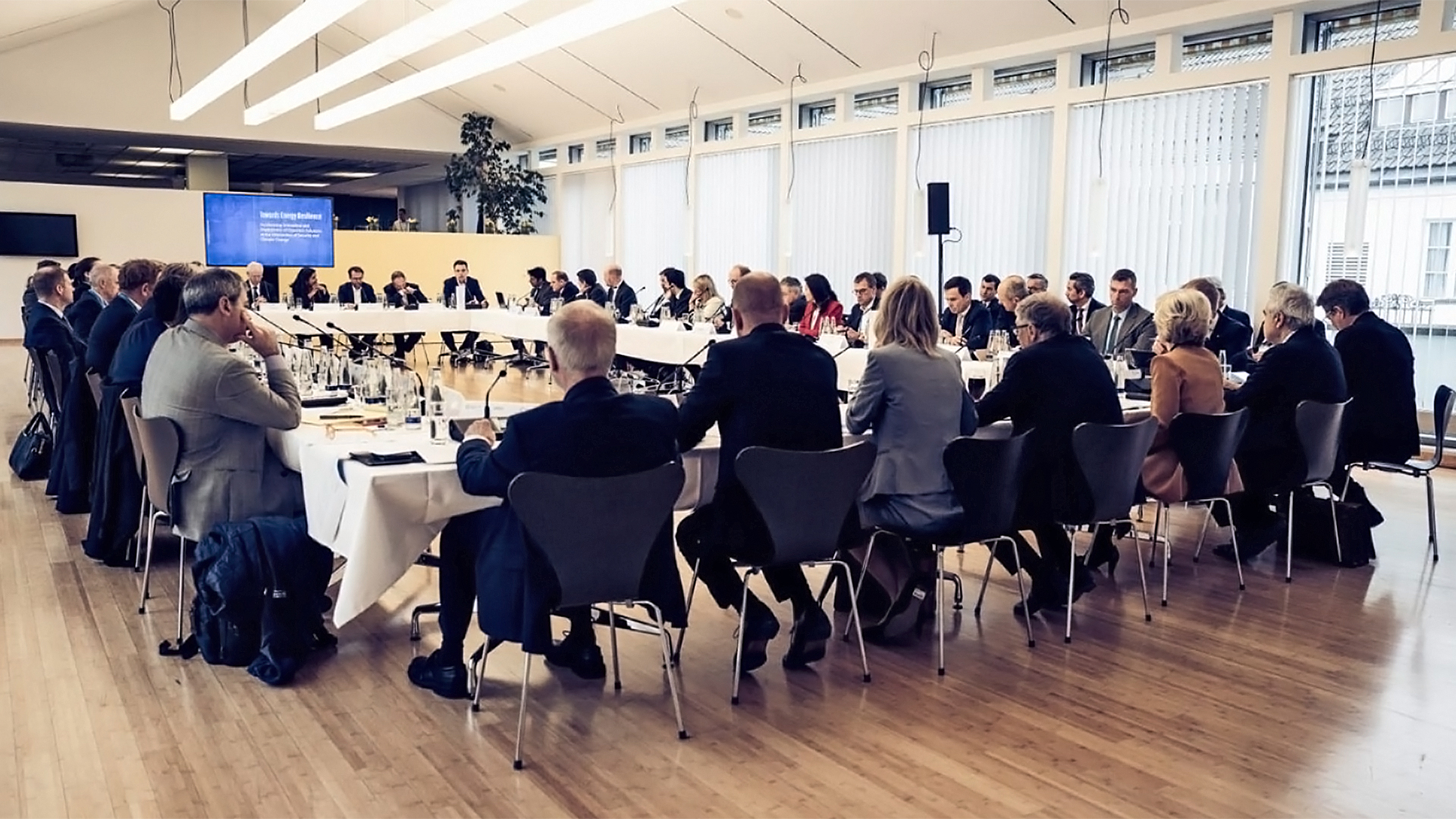 The Energy Resilience Leadership Group launch event at Munich Security Conference convened senior policymakers, corporate and financial sector CEOs, and innovative climate tech startups.
Credits: MSC/Johannes Krey
In examining possible solutions to quickly lessen demand for natural gas, it became obvious that it would not only require a diverse set of stakeholders that seldom interact at the highest levels but would also need them to work in tandem in ways they have rarely done in the past:
Startups at the clean technology frontier have the solutions to reduce demand for natural gas but they lack scale, capital, and policy expertise and access
Large industrial players have the scale, global networks, and supply chains but often lack the innovation prowess and entrepreneurial acumen of startups
Policy and capital are largely unaware of the technology frontier which is why they orient action – and channel funding – to what they know: mature clean technologies at best and existing fossil energy infrastructure at worst
Following its launch, the ERLG's first actions entailed thoroughly scanning the pipeline of emerging technologies that can a) reduce demand for natural gas, b) be deployed in an accelerated timeframe of 12 to 24 months, and c) have the potential to scale and be replicated. The result was reassuring. More than 40 clean energy startups applied and offered actionable solutions.
Large industrial players quickly signaled interest. Existing climate legislation already places regulatory demands on these players to decarbonize. The war and high, volatile energy prices have only added to the pressure. From providing engineering support and potential off-take agreements, to introducing startups to their client base, a set of concrete actions quickly materialized, and we have seen close ties established between multinationals and startups.
Policymakers are also onboard, well aware that they are far removed from the development of state-of-the-art clean technology, but acutely aware that demand reduction for natural gas is becoming a political issue of the highest order. During the ERLG launch event, there was real interest in the room when startups explained the stumbling blocks they are facing in terms of regulation, bankability, and lack of demand signals.
All parties walked away from the launch energized and determined to build a 'coalition of the willing' that is laser-focused on weaning Europe off natural gas, in the sectors where impact is greatest, and in ways that bring technology, policy and capital together in a true, next-generation public-private partnership.
And it's not just dialogue, in my next post, I'll share some of the tangible outcomes as first ambitious projects are getting underway across Europe.
By Ann Mettler on May 10, 2023